The board is not included, but we will provide the picture. You can print it simply.
Product name: Casino Royale-Horse Race Lamp
video:https://youtu.be/g1rnegJAixg

Product name:Casino Royale-Horse Race Lamp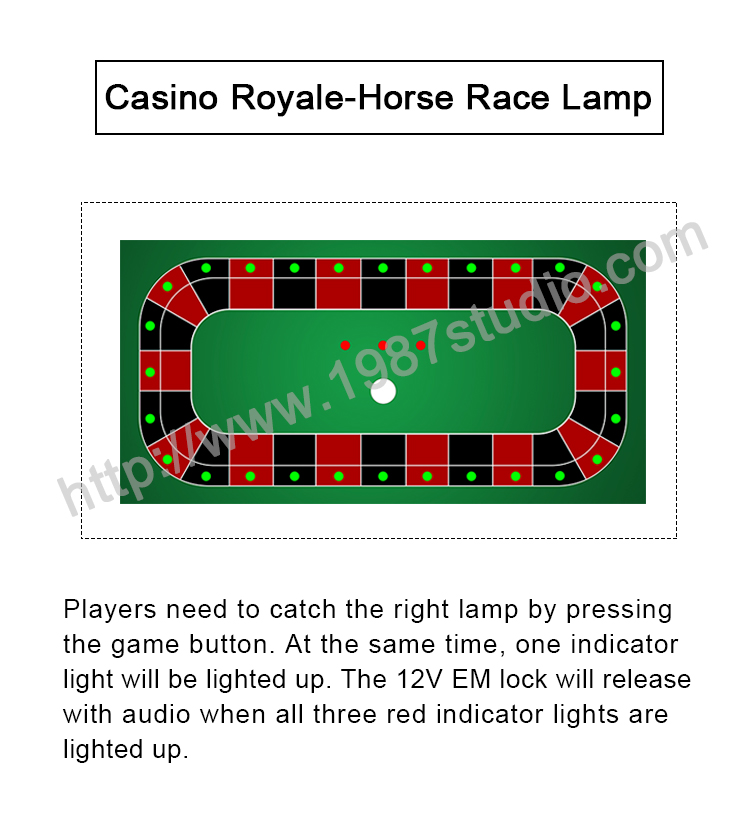 Players need to catch the right lamp by pressing the game button. At the same time, one indicator light will be lighted up. The 12V EM lock will release with audio when all three red indicator lights are lighted up.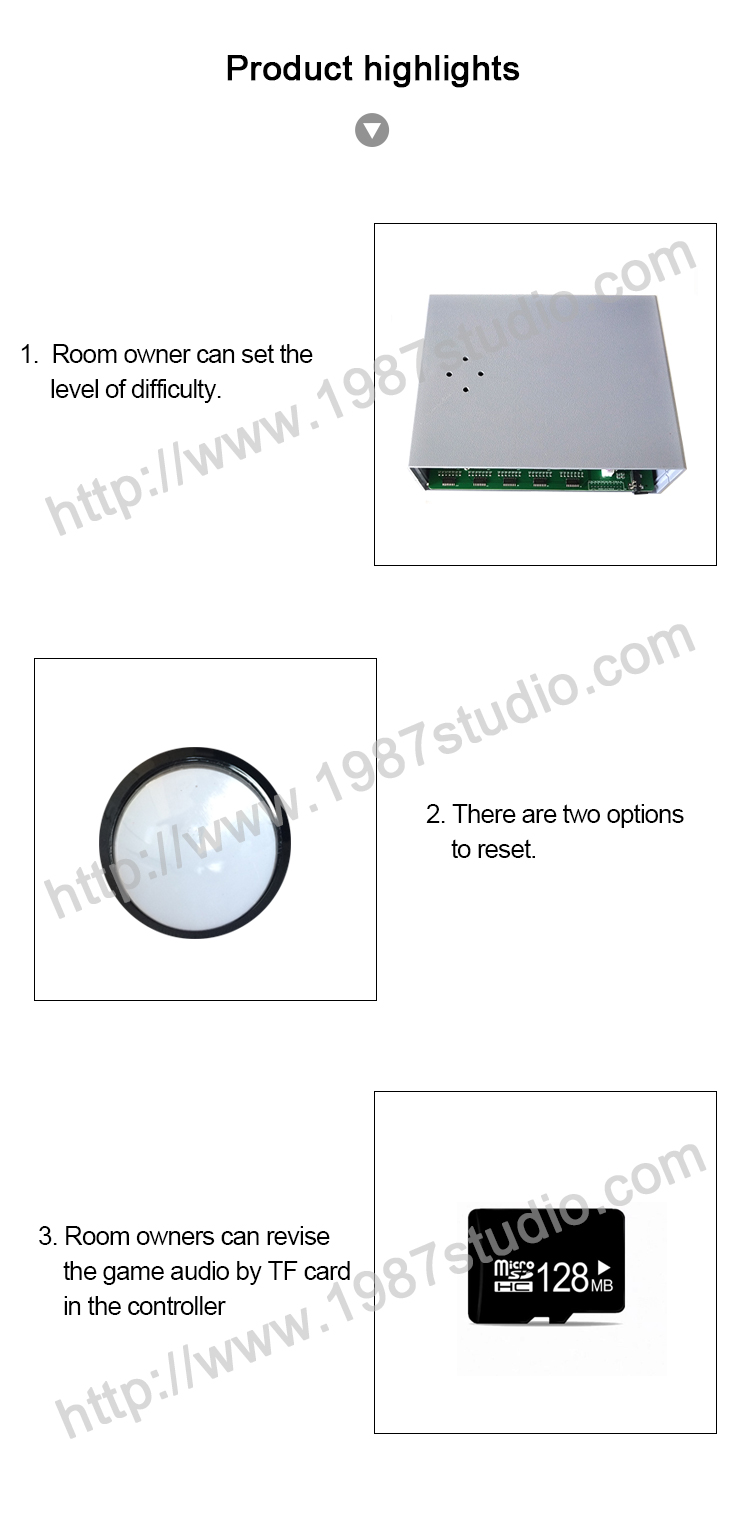 Product highlights
1. Room owner can set the level of difficulty.
2. There are two options to reset.
3. Room owners can revise the game audio by TF card in the controller

1. All lamps will twinkle 3 times with audio when power on the prop. System enters into Initialized State. It will take about 20 seconds. System will play audio after initialization.
2. Players will see the lamps and game button when they enter the room.
3. System will light up a green lamp randomly when players press the game button. The green lamp will go out in 2 seconds. Then all the green lamps will light up one by one with audio.
4. When the previous one lights up again, players need to press the game button to catch it. One red indicator light will light up when players catch it successfully. If players can't catch it successfully, they need to press the game button again to catch it.
5. Players need to light up all the three red indicator lights in the same way. Then all the lamps will twinkle and the 12V EM lock will release with successful audio.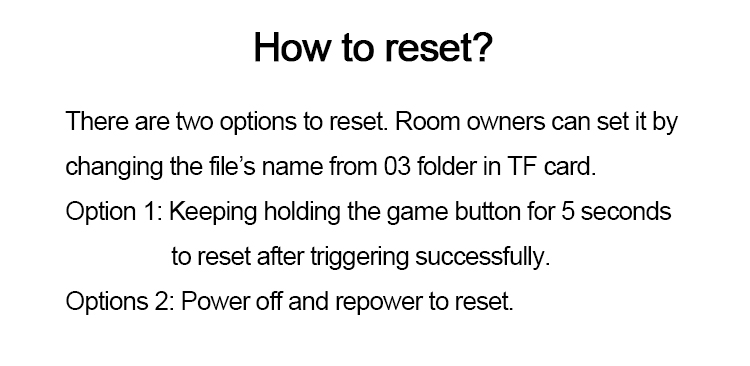 How to reset ?
There are two options to reset. Room owners can set it by changing the file's name from 03 folder in TF card. Please refer to the audio configuration.
Option 1: Keeping holding the game button for 5 seconds to reset after triggering successfully.
Options 2: Power off and repower to reset.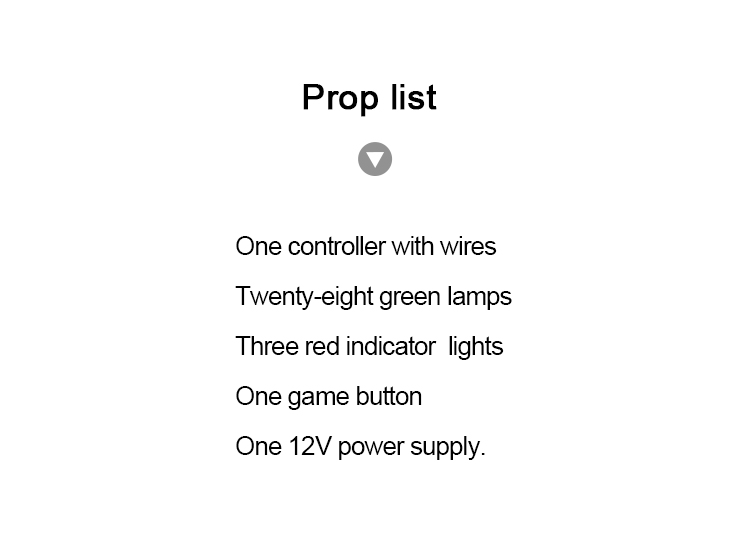 Prop list
One controller with wires
Twenty-eight green lamps
Three red indicator lights
One game button
One 12V power supply.