Product name:28PCS Combo Skeleton
Video: https://youtu.be/2_8_wIYoxBg


Product name: 28PCS Combo Skeleton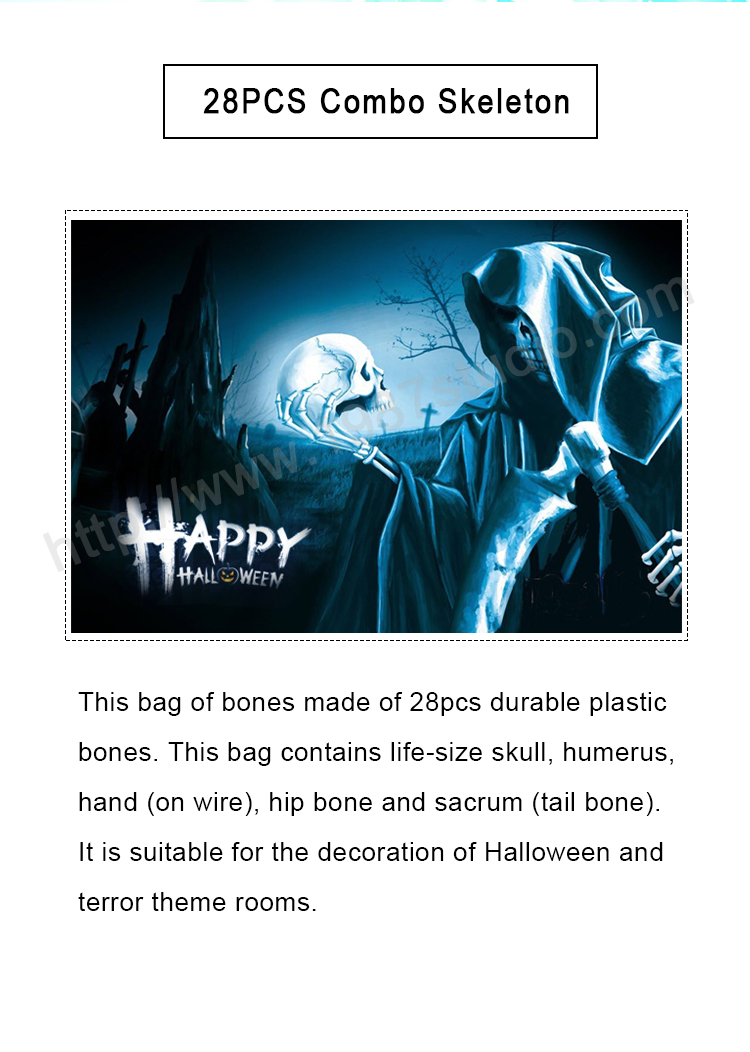 This bag of escape room bones prop made of 28pcs durable plastic bones. This bag contains life-size skull, humerus, hand (on wire), hip bone and sacrum (tail bone). This fright props is suitable for the decoration of Halloween and terror theme rooms.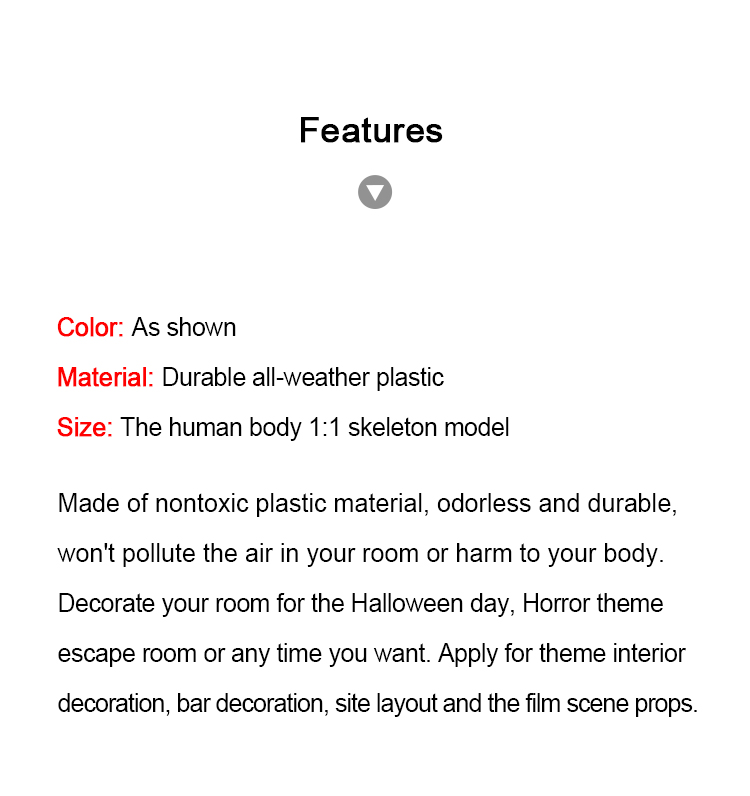 Features
- Color: As shown
- Material: Durable all-weather plastic
- Size: The human body 1:1 skeleton model
- Made of nontoxic plastic material, odorless and durable, won't pollute the air in your room or harm to your body.
- Decorate your room for the Halloween day, Horror theme escape room or any time you want. Apply for theme interior decoration, bar decoration, site layout and the film scene props.