Product name:1.7 meters Human Skeleton

Product name:1.7 meters Human Skeleton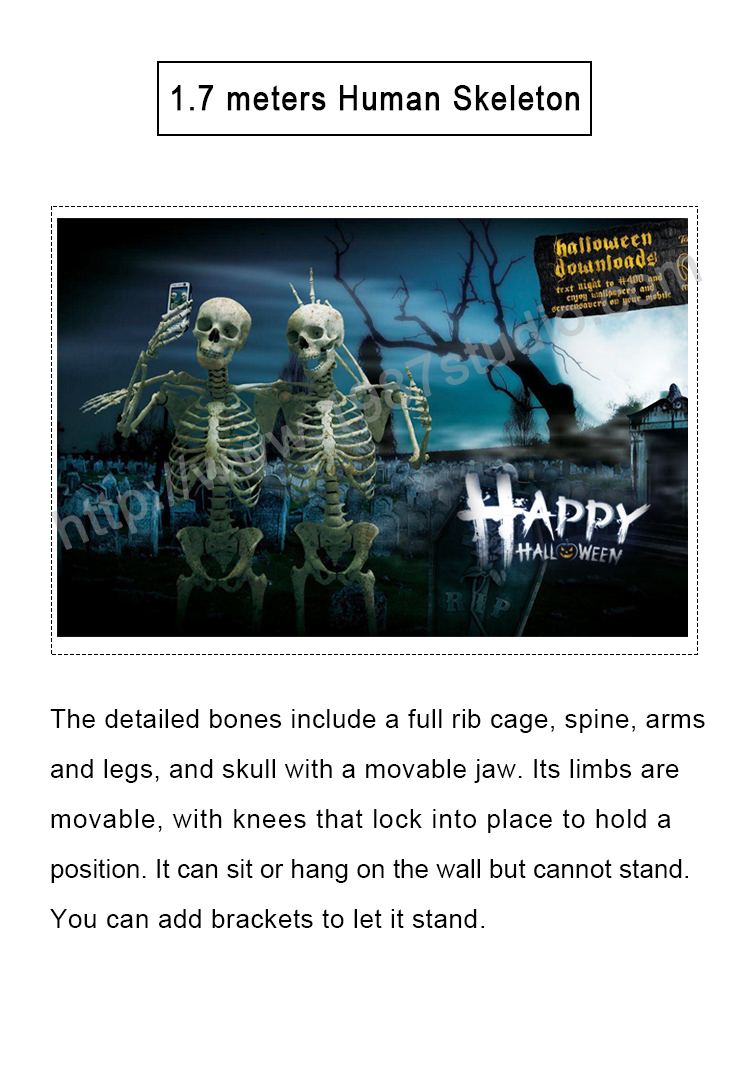 Description
The fright human skeleton prop include a full rib cage, spine, arms and legs, and skull with a movable jaw. Its limbs are movable, with knees that lock into place to hold a position. This escape room prop can sit or hang on the wall but cannot stand. You can add brackets to let it stand.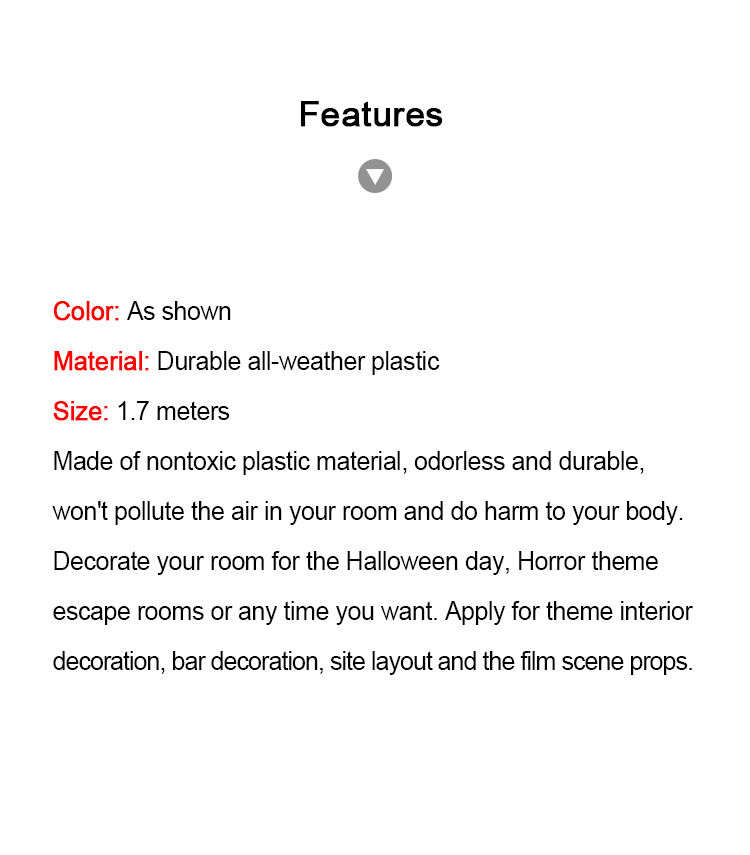 Features
- Color: As shown
- Material: Durable all-weather plastic
- Size: 1.7 meters
- Made of nontoxic plastic material, odorless and durable, won't pollute the air in your room and do harm to your body.
- Decorate your escape room for the Halloween day, Horror theme real life escape rooms or any time you want. Apply for theme interior decoration, bar decoration, site layout and the film scene props.