Product name:Da Vinci code lock / DaVinci Letter Password Lock
video:https://youtu.be/2PEuS-Xs5sw

Product name:Da Vinci code lock / DaVinci Letter Password Lock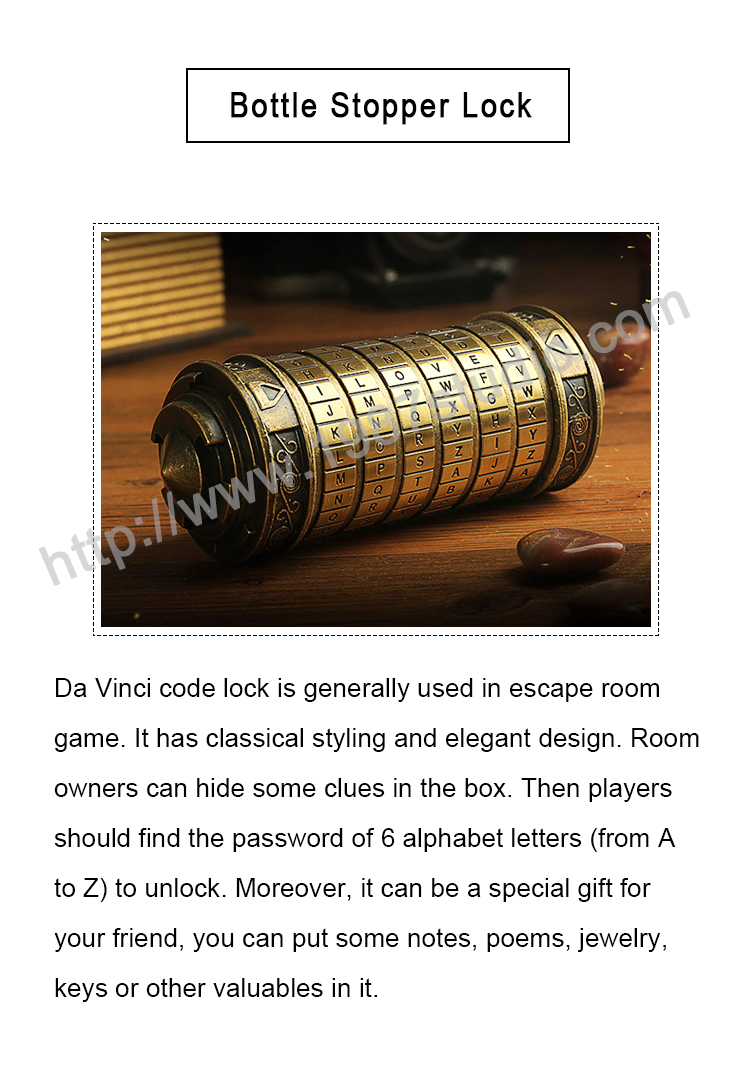 Brief introduction
Da Vinci code lock is generally used in escape room game. It has classical styling and elegant design. Escape room owners can hide some clues in the box. Then players should find the password of 6 alphabet letters (from A to Z) to unlock. Moreover, it can be a special gift for your friend, you can put some notes, poems, jewelry, keys or other valuables in it. Escape room prop for DIY your real life escape game.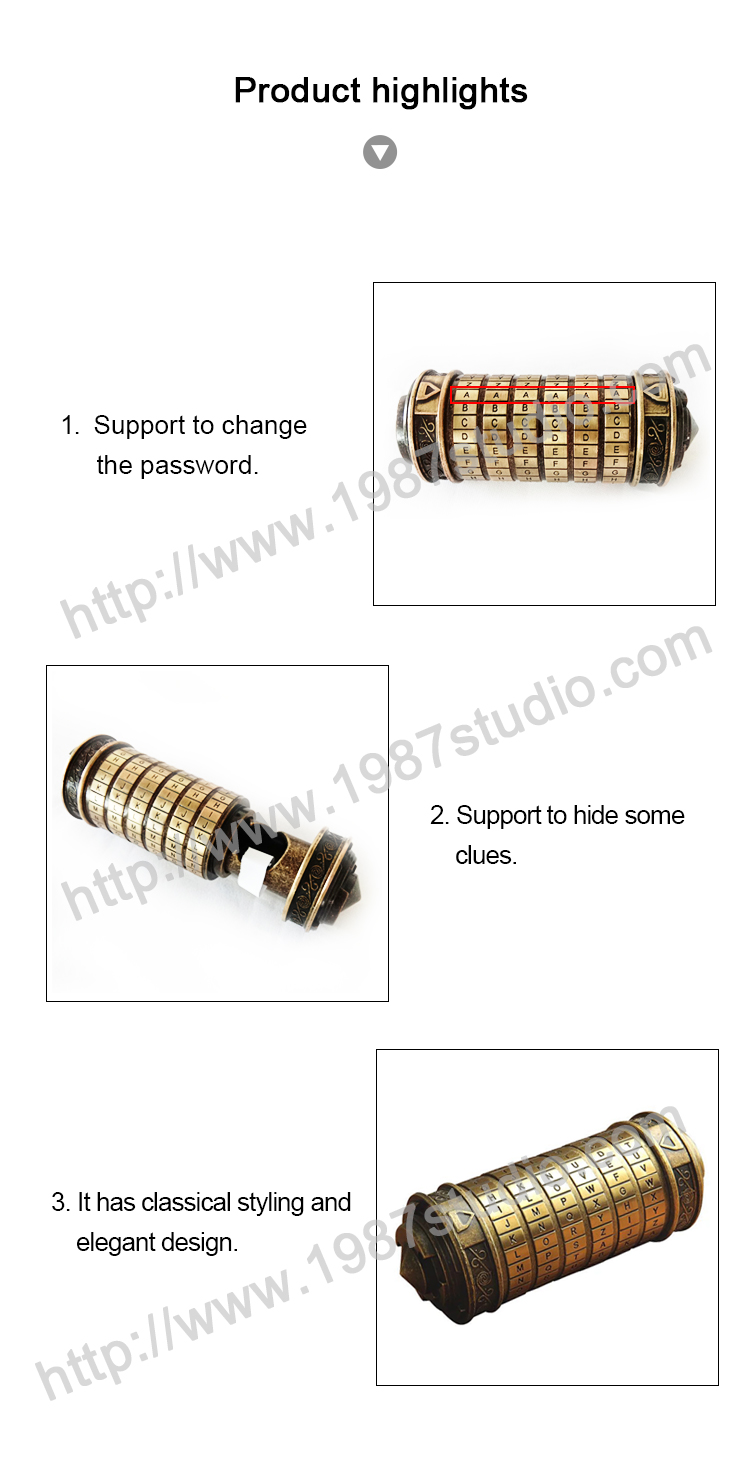 Highlights
1. Support to change the password.
2. Support to hide some clues.
3. It has classical styling and elegant design.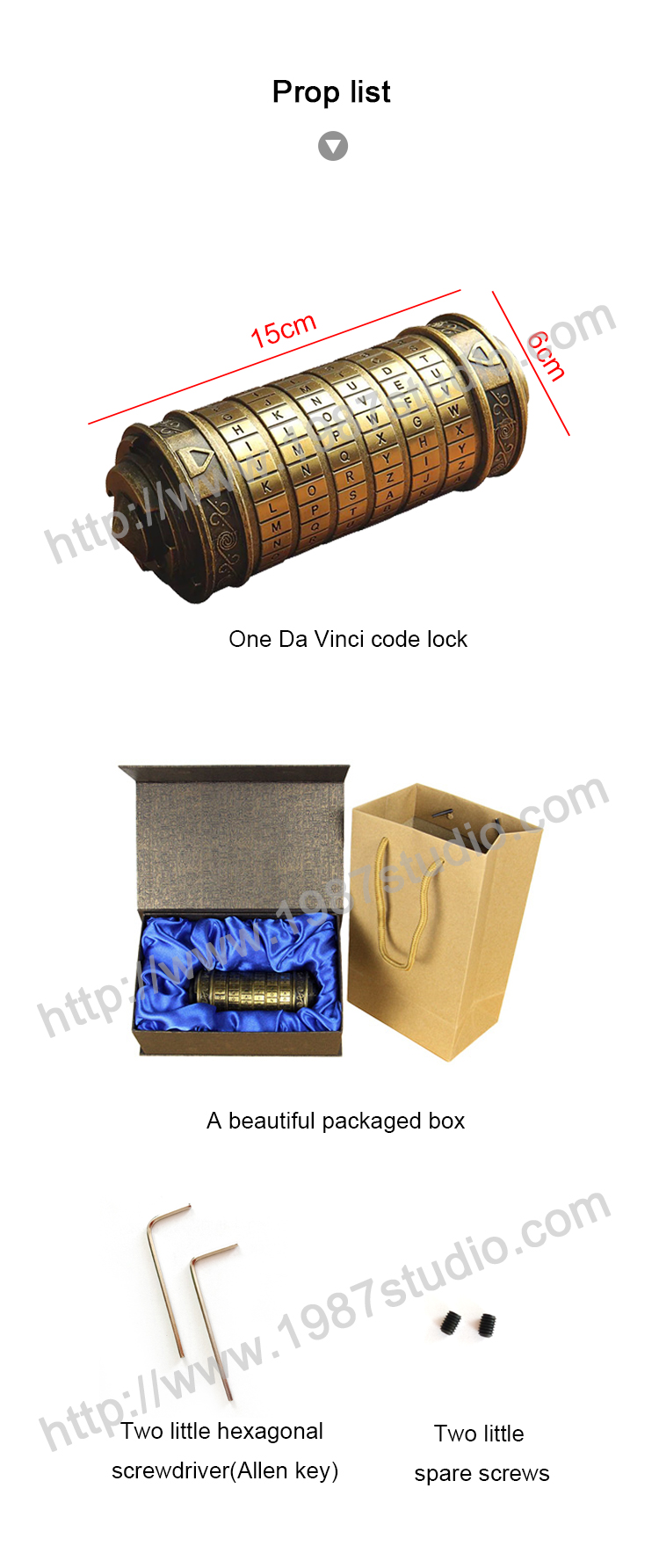 Prop list
One Da Vinci code lock
A beautiful packaged box
Two little hexagonal screwdriver(Allen key)
Two little spare screws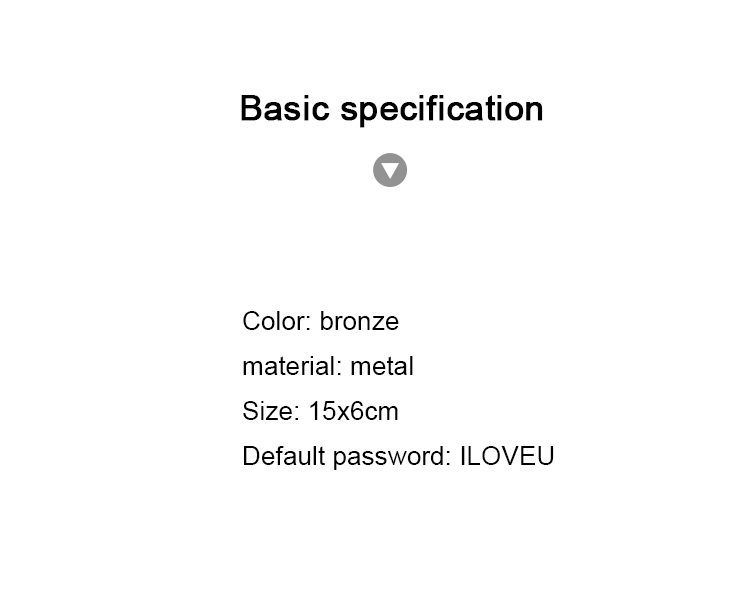 How to revise the password?
1. The default password is ILOVEU. Unlock the password box with this password and remove the key cylinder.
2. Loosen the two screws with a hexagonal screwdriver and take down the ring sleeves one by one.
3. Then align the letters you want to set with the slot.
4. Put the sleeves back one by one, and tighten the screws.