Product name: UV pen and UV lamp

Product name: UV pen and UV lamp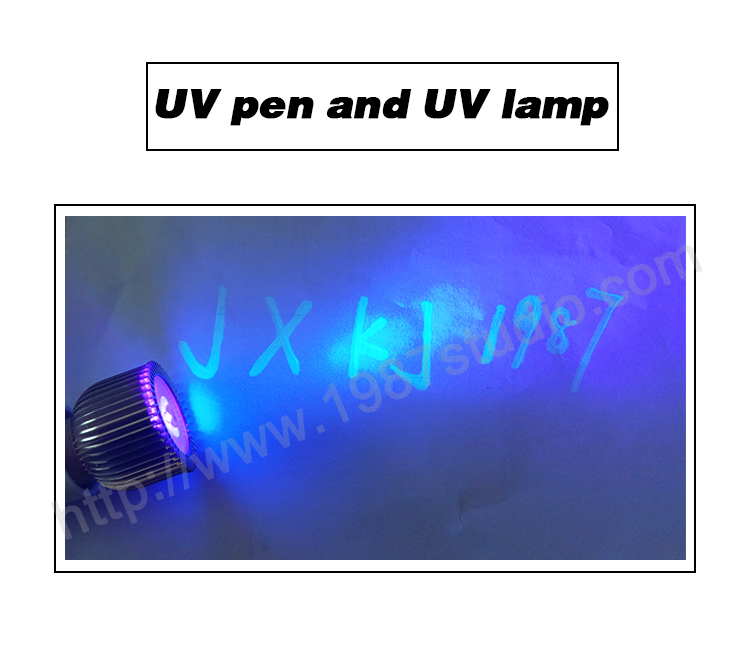 Invisible UV Marker: The painting can only be seen under UV/Black light.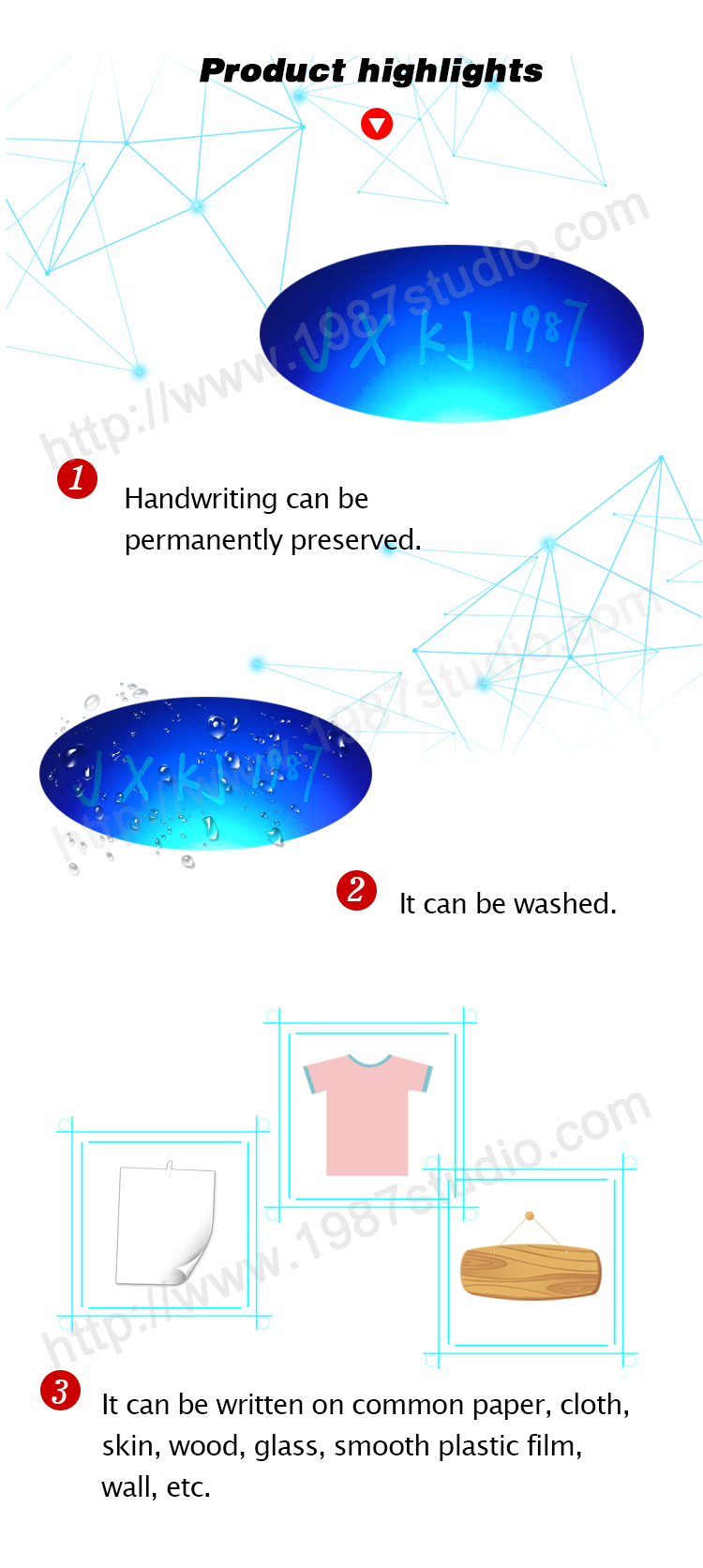 ‍
Highlights:
1) Handwriting can be permanently preserved.
2) It can be washed.
3) It can be written on common paper, cloth, skin, wood, glass, smooth plastic film, wall, etc.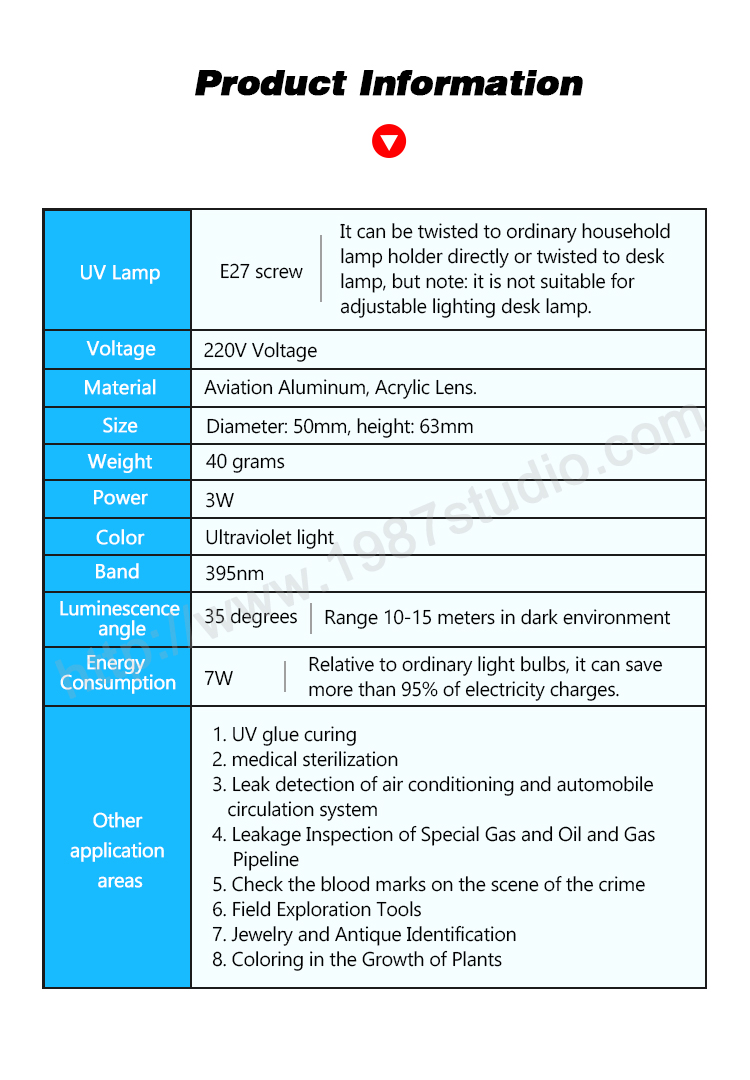 UV Lamp: E27 screw (It can be twisted to ordinary household lamp holder directly or twisted to desk lamp, but note: it is not suitable for adjustable lighting desk lamp)
Voltage: 220V Voltage
Material: Aviation Aluminum, Acrylic Lens.
Size: diameter: 50mm, height: 63mm
Weight: 40 grams
Power: 3W
Color: ultraviolet light
Band: 395nm
Luminescence angle: 35 degrees (range 10-15 meters in dark environment)
Energy Consumption: 7W (Relative to ordinary light bulbs, it can save more than 95% of electricity charges)
Other application areas:
1: UV glue curing
2: medical sterilization
3: Leak detection of air conditioning and automobile circulation system
4: Leakage Inspection of Special Gas and Oil and Gas Pipeline
5: Check the blood marks on the scene of the crime
6: Field Exploration Tools
7: Jewelry and Antique Identification
8: Coloring in the Growth of Plants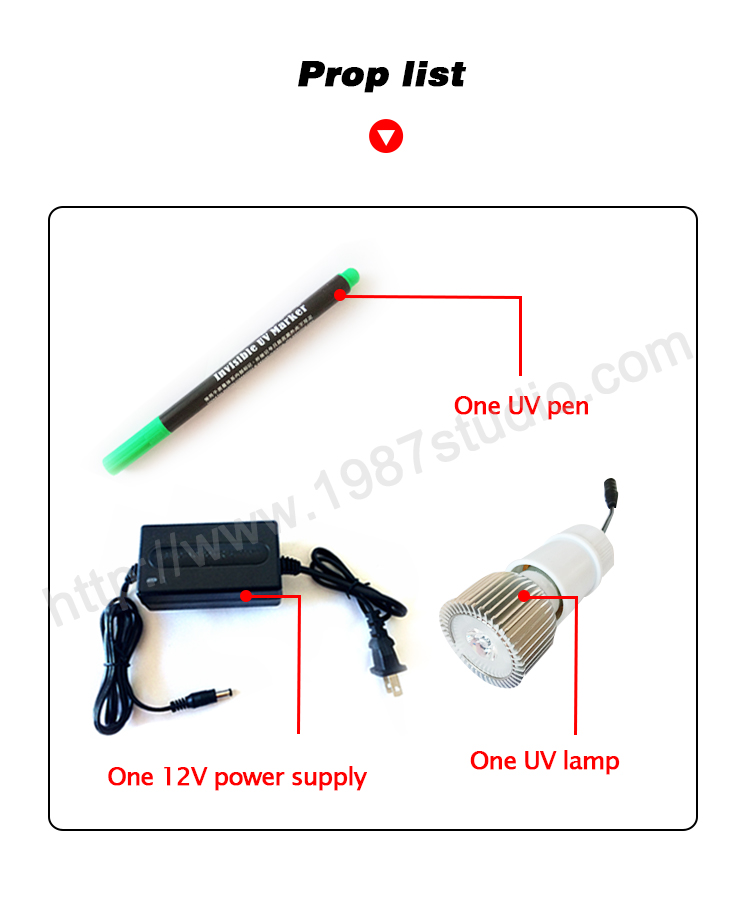 Prop list
One UV pen
One UV lamp
One 12V power supply