Warm tip: It is better to order two units for back up
Product name:Magic Transparent Cards

Product name:Magic Transparent Cards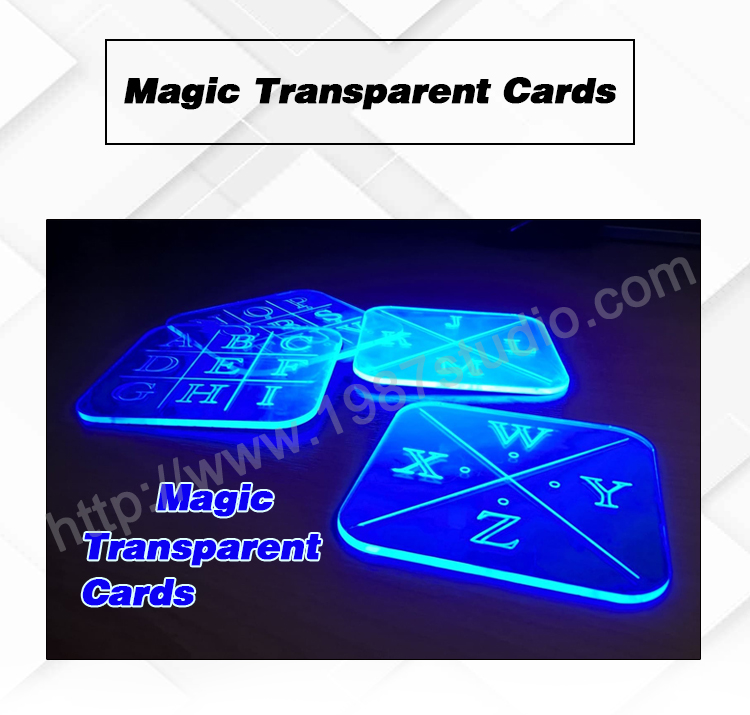 Players need to find out four transparent cards in the room. When they pile the cards up, they will find some clues.
Warm tip: there are 4 cards for each set

Product highlight
1. The clues can be customized.
2. Room owner can choose the size of the cards.
3. The cards is made of acrylic material. It is durable.
We have 3 kinds of default cards. They are LOVE, 5843 and runes.
The default size is 100mm*60mm*3mm