Product name:12v Linear actuator
Brief introduction
The linear actuator is widely used in automatic equipment. For example, windows, doors, hospital beds, entertainment facilities and so on. Its main function is to drive other objects to achieve the function of pushing, pulling, rising and falling.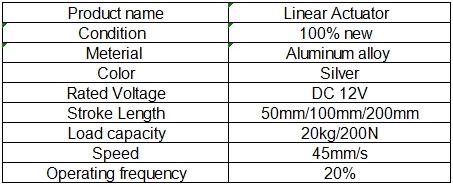 About toggle switch version:
For this product, we can also provide the switch version. Please check the picture as below.
The switch has three gears. (The upper position, the middle position and the lower position).
When players turn the toggle switch to the upper position, then the linear actuator will rise to the top and stop automatically. If players turn the toggle switch to the lower position, the linear actuator will reach to the end and stop automatically.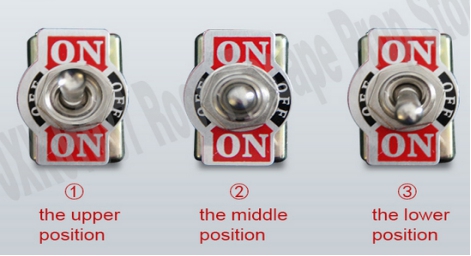 Prop highlight
1. Low noise, green environmental protection
2. Strong and stability
3. Easy connection and installation
Prop list
One electric linear actuator
Four Screws and 2 fixing frames
One controller with toggle switch(only toggle switch version)
One 12v power supply(only toggle switch version)